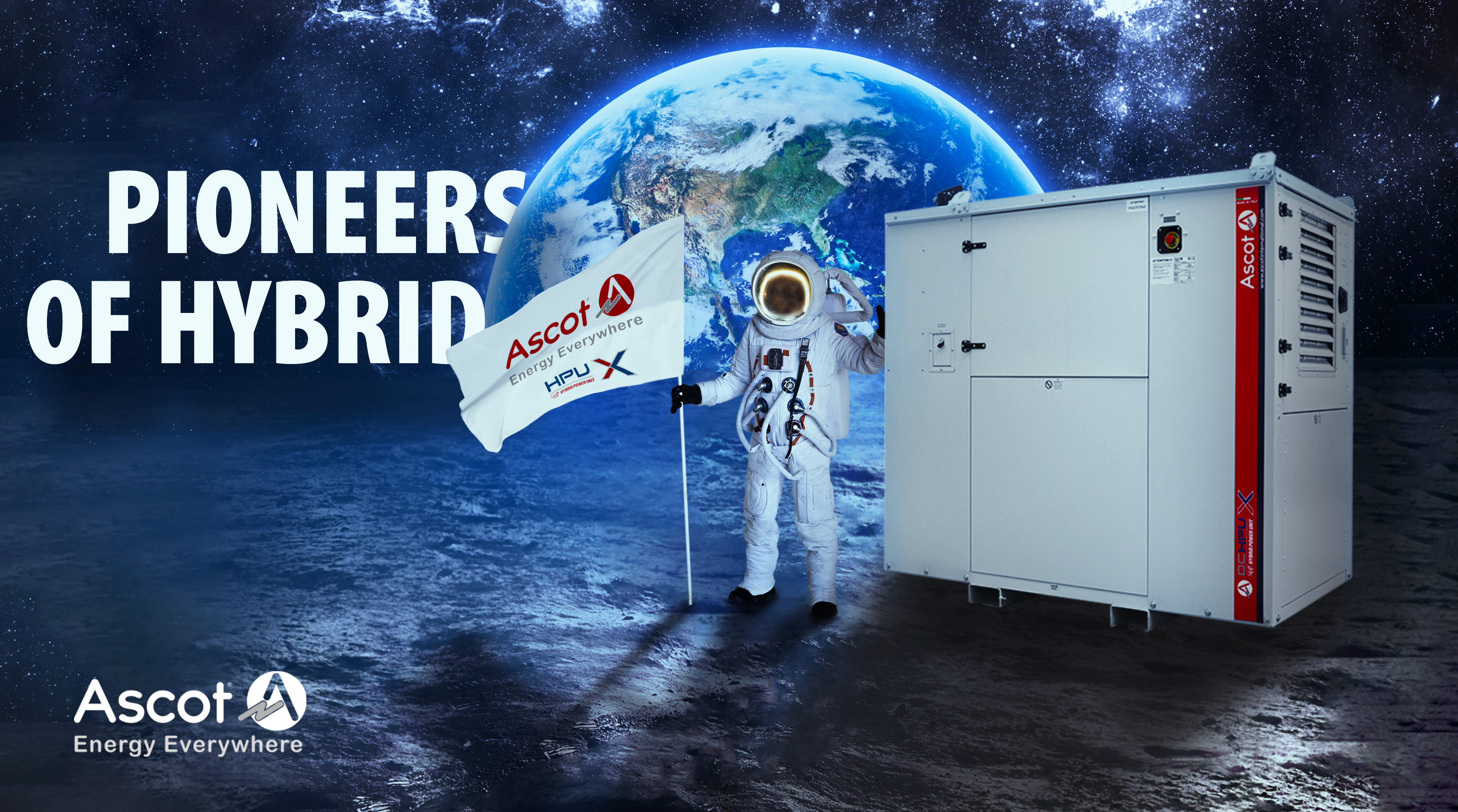 Ascot Industrial: Hybrid Pioneers and the Sustainability Goals
Ascot Industrial: Hybrid Pioneers and the Sustainability Goals
Ascot Industrial, which stands for Azienda Siciliana COstruzioni Tecniche, was the first company in the world to install a Hybrid System Generator in Sudan to the telecommunications market.
The first Hybrid Power Unit, this is the name of the product, dates back to 2007.
With more than 30 years of global, multi-industry experience in the field of Tailor-Made Energy Solutions, Ascot Industrial's innovative products, certified Made in Italy, are able to meet all the needs of the most demanding customers.
Over the years, Ascot Industrial has focused its innovative energies in R&D to design and manufacture state-of-the-art solutions dedicated to all sectors and applications: Telecom, Oil & Gas, Marine, Mining, Civil & Industrial, Defence.
The HPU: Hybrid Power Unit
The HPU (Hybrid Power Unit) is an all-in-one package, consisting of a variable speed motor and cyclically recharging batteries, and provides certified fuel and CO2 savings of up to 68% compared to a conventional genset, and up to 99.9% with the connection to renewable resources (photovoltaic systems), which can be easily deployed.
The HPU is the ideal solution both in remote/rural off-grid areas and in areas where the grid is available with frequent interruptions/breaks (Bad-grid).
All these features allowed Ascot to be the world's first company to launch this type of product on the market, improving year by year technology, design and fuel consumption.
In addition, each telecommunications-specific power system is equipped with remote control, a Remote Management System (RMS) that continuously monitors all relevant parameters of the system and manages all the hybrid/generators spread out in the territory.
In summary, HPUs guarantee:
Significant savings in terms of fuel consumption (diesel, LPG or NG);
Increased durability;
Increased operating hours;
Lower operating costs;
Unique ascot hybrid logic.
The hybrid solution for new sustainability goals
Ascot Industrial has always paid attention to environmental sustainability.
In particular, it is committed to ensuring the achievement of sustainable development goals that require nations to reduce CO2emissions by 55% by 2030, and up to 100% by 2050. Ascot, in fact, already has products in line with the SDGs targets, especially with the Hybrid Powered (Engine and Batteries) and Eco Powered (Batteries only) ranges.
This represents an ambitious goal that Ascot Industrial has taken on as an exciting and stimulating challenge.
Contact us for all the necessary information, let us turn your energy needs into efficient solutions!